Design I'm Diggin': In Gold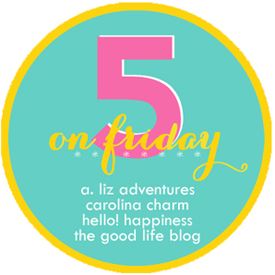 I'm linking in for Five on Friday!
Here are 5 items on my gold want list:
1. Ray Ban Aviator with gold frames & crystal rose lenses
2. Lilly Pulitzer Sophie Strappy Wedge
Because I'm short & flats don't always do it for me!
3. Anthropologie Etched Memento Cuff
Chunky bracelets have always been my favorite jewelry accessory, this one would be great with those Sophie Strappy Wedges & ANY summer dress!
4. Gap- Sequin Canvas Tote
A faux glamorous mom bag!
5. PeakBloom on Etsy-

Peach Blush Shiny Gold Polka Dotted Fold Over Elastic
On my to do list: DIY headbands & hair ties!